Ian McCarter
Director, Corporate Innovation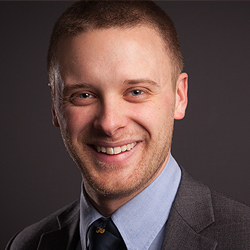 Ian McCarter
MaRS
Director, Corporate Innovation
Born and raised in St. John's, Newfoundland, Ian is passionate about helping cleantech innovators create a better world. He's focused on building relationships with climate-economy partners globally to support Canadian innovation.
For Mission from MaRS, Ian is focused on building corporate and government partner support, from sponsorship opportunities to active coalition participation, helping remove barriers and accelerating technology adoption.
Ian holds a bachelor degree in marketing from the University of Ottawa and an MBA from the Smith School of Business at Queen's University.