MaRS Team
Ray Newal
Ray Newal
Managing Director, Capital and Ecosystem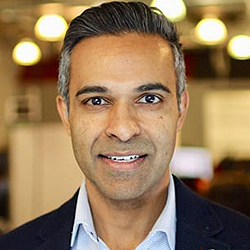 Ray is executive sponsor of the Mission from MaRS program. He leads a team of industry thought leaders, sector strategists, and business and program developers who are responsible for creating high-value connections between MaRS ventures, corporates and capital providers throughout Canada and across the globe. Most recently, Ray expanded Techstars into India, where as managing director, he led the Techstars Bangalore Accelerator. Ray remains an advisor to Techstars, and also serves on the advisory boards of Canadian venture-capital firms Brightspark Ventures and StandUp Ventures. Prior to his focus on early-stage investments and venture acceleration, Ray co-founded Jigsee, a venture-backed Canadian video streaming provider which became a leader in the South-Asian market before being sold in 2015.
Tyler Hamilton
Tyler Hamilton
Director of Ecosystem, Cleantech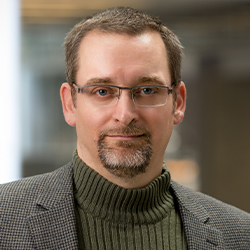 Tyler is program lead for the Mission from MaRS: Climate Impact Challenge, and has been a cleantech and climate thought leader since 2005. Previously, he was a national reporter, columnist and editor writing about the intersection of business, technology and sustainability (Toronto Star, The Globe and Mail, Corporate Knights). In 2011, he authored Mad Like Tesla, which examined the various barriers to clean energy innovation and the landscape of some potentially world-changing technologies.  A recipient of the Cleantech Group's "Pioneer" award for his early writings on the sector, Tyler was also recognized in 2016 on Canada's "Clean50" list for his thought leadership. Today, Tyler is focused on building a network of investors, innovation organizations and government agencies that can help Canadian cleantech ventures raise capital and scale globally. He also sits on the boards of the Ontario Clean Technology Industry Association and the Energy Transformation Network of Ontario.
Andy Lam
Andy Lam
Program Manager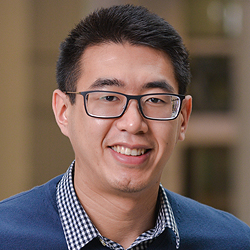 Andy is the Mission from MaRS program manager. He has a deep passion for working with entrepreneurs, previously managing the MaRS talent-funding programs, where he helped startups scale their businesses by providing crucial grants to hire employees. Andy is also a volunteer mentor with the Toronto Business Development Centre, supporting immigrant entrepreneurs build their businesses in Canada through the Start-up Visa Program.
Irene Lam
Irene Lam
Project Manager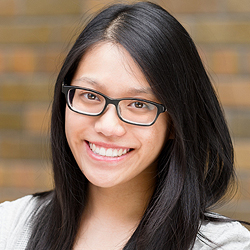 Irene is project manager for the Mission from MaRS: Climate Impact Challenge. She has focused her education and career on addressing climate change and other environmental challenges, holding a bachelor of environmental studies from the University of Waterloo, where she gained hands-on interdisciplinary experience across government, educational organizations, social enterprises, and non-profits. During her time at MaRS, she has worked closely with partners and energy-sector stakeholders to address the barriers to innovation adoption and build capacity as the sector undergoes significant changes.
Josée Thibault
Josée Thibault
Senior Manager, Philanthropy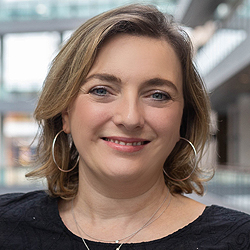 With a background in both the corporate and non-profit sectors, Josée connects passionate people with causes they care about, and builds communities devoted to meaningful social impact. She has raised funds and held leadership positions in a variety of non-profits, including those devoted to childhood literacy, youth employment, medical research and university advancement. Josée has served on numerous boards, and currently manages the MaRS Philanthropy Office.
Aisha Bukhari
Aisha Bukhari
Cleantech Sector Lead, Climate and Cities, Partner Solutions Group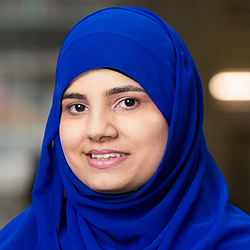 Aisha Bukhari is passionate about clean energy, innovation, and social justice. She is currently the Cleantech Sector Lead at the MaRS Discovery District in Toronto, where she focuses on helping cleantech partners adopt innovation. Before joining MaRS, she was with Toronto Hydro, where she led development of smart grid solutions and supported the mergers and acquisitions portfolio. Aisha is co-founder of an edtech startup, Attollo Social Enterprise. She also serves as an executive board member and director for Women in Renewable Energy (WiRE), a non-profit organization aimed at advancing the role and recognition of women in the energy sector. Aisha has deep experience with multi stakeholder initiatives and dialogues aimed at building consensus and new perspectives on pathways to Canada's energy future. She holds a bachelor's degree in electrical engineering from the University of Toronto, a master's degree in electric power engineering from the University of Waterloo and an MBA from Rotman School of Management, University of Toronto.
Ian McCarter
Ian McCarter
Manager, Business Development, Cleantech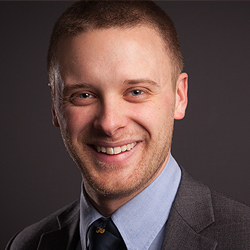 Born and raised in St. John's, Newfoundland, Ian is passionate about helping cleantech innovators create a better world. He's focused on building relationships with climate-economy partners globally to support Canadian innovation. For Mission from MaRS, Ian is focused on building corporate and government partner support, from sponsorship opportunities to active coalition participation, helping remove barriers and accelerating technology adoption. Ian holds a bachelor degree in marketing from the University of Ottawa and an MBA from the Smith School of Business at Queen's University.
Jason Sukhram
Jason Sukhram
Product Lead, Impact Measurement and Management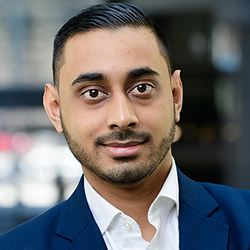 Jason led the Mission from MaRS' GHG emission reduction potential quantification process in collaboration with Rho AI and CRANE, and is a Coalition Lead for Brainbox AI. He advises clients across sectors on how to develop strategies to deploy and attract capital in the impact investing market. He's also leading the MaRS efforts to help ventures and partners develop impact measurement and management strategies to optimize their performance while improving social and environmental outcomes. Prior to joining MaRS, Jason worked in international development, building and financing social enterprises with the Clinton Foundation while living in Colombia and New York. He has an engineering degree and an MBA from the University of Toronto.
Yung Wu
Yung Wu
CEO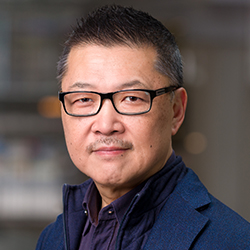 As a serial entrepreneur and investor, Yung has built breakthrough scale-stage companies in enterprise software, mobile analytics and big data, media and entertainment, technology services and pharma drug development. He is co-founder of two non-profit organizations, the Coalition of Innovation Leaders Against Racism (CILAR) and DifferentIsCool (DiSC). Yung currently serves on the boards of OMERS, the Toronto Region Board of Trade and Antibe Therapeutics Inc. (TSE:ATE). He is a member of Green Shield Canada and was recently appointed to Canada's Net-Zero Advisory Body. Yung has been recognized as one of Canada's "Top 40 under 40" and for leading one of the "50 Best Managed Private Companies" in the nation. Yung has a B.Sc. computer science, economics and mathematics from the University of Toronto, and is a graduate of the Entrepreneurial Masters Program at the Massachusetts Institute of Technology, the Young Presidents Organization (YPO) and the Institute of Corporate Directors (ICD.D).
Jon Dogterom
Jon Dogterom
Senior Vice President, Venture Services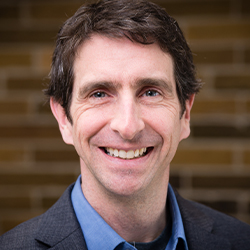 Jon Dogterom leads venture services at MaRS, assisting innovative Ontario-based companies in growing their businesses. He is also part of the management board of the Advanced Energy Centre, a public-private partnership that was co-founded and is hosted by MaRS with a focus on innovative domestic energy programs and strengthening international relationships to drive exports, and a member of the Ontario Smart Grid Forum. Jon has an extensive background in early-stage and high-growth alternative energy companies. Prior to joining MaRS, he led business development for Hydrogenics Corporation, where he focused on strategic partnerships, product development, and sales and marketing. He was also involved in the introduction and launch of the company's fuel cell and hydrogen generation divisions. Jon also previously worked with The Pembina Institute, leading corporate-consulting services on low-impact renewable energy and energy policy. In 1997 he co-founded Sustainable Energy Technologies, a leading Canadian provider of power electronics for the solar power industry. Jon has degrees in civil environmental engineering from Queen's University and in marketing and product management from the MIT Sloan School of Management.
Alex Ryan
Alex Ryan
Senior Vice President, Partner Solutions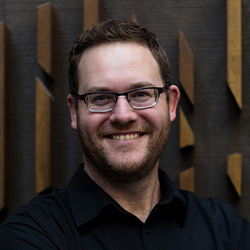 Alex Ryan leads partner solutions at MaRS, helping government and corporate partners accelerate the adoption of innovation in their organizations, markets and cities. He oversees teams that are helping decarbonize electricity grids, design inclusive smart cities, improve community health and well-being, employ thousands of NEET youth, strengthen the impact investing market, and grow Canada's innovation economy. His writing on smart cities, data governance, policy innovation, social innovation, systemic design, and complex systems science has been published by the World Economic Forum, Fast Company, Axios, Stanford Social Innovation Review, and Complexity. Alex is also co-founder of Alberta CoLab, the first provincial government innovation lab in Canada. He is an executive-in-residence at the University of Toronto's Rotman School of Management. And as a consultant with Booz Allen Hamilton, Alex previously helped introduce operational and strategic design into the U.S. Army, and established strategic design capabilities for U.S. Strategic Command, U.S. Special Operations Command, and U.S. Cyber Command. He serves on several advisory boards, including Participatory City and Energy Futures Lab. His dissertation in applied mathematics advanced a multidisciplinary approach to complex systems design.
Allyson Hewitt
Allyson Hewitt
Vice President, Impact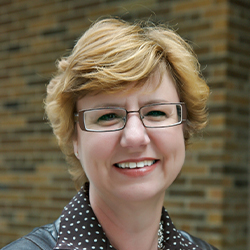 Allyson has assisted hundreds of social ventures to become economically sustainable and increase their social impact. She is a leader in the field of social innovation and has established many programs at MaRS to take its impact work from theory to action, including the national Social Innovation Generation (SiG) program and Mission from MaRS.  She helped develop a social-innovation and social-finance strategy for the federal government; was a Thinker in Residence in South Australia; and Social Entrepreneur in Residence and lecturer at the University of Waterloo.
Krista Jones
Krista Jones
Vice President, Momentum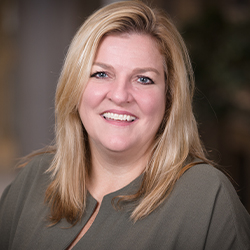 Krista has been the driving force behind the creation of Momentum, a MaRS program helping scaling Canadian companies reach $100 million in revenue by 2024. Krista has been a passionate innovator and builder of technology-based businesses for over 30 years. She has spent her career working in and advising over 200 organizations, including public companies, high-growth firms and startups. Krista is an engineer, entrepreneur, mentor and expert problem solver. She has a unique combination of strategic, technical, operational and marketing expertise. And she is known for her comprehensive knowledge of the existing and emerging enterprise tech stack (architectures, technologies) and commercialization practices. Her greatest joys come from working with and learning from diverse, talented and ambitious people, as well as being a mother to three amazing young adults.
Jane Kearns
Jane Kearns
Partner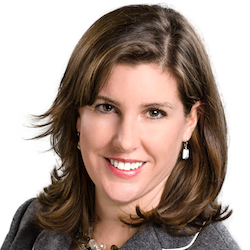 Jane is a partner at Evok Innovations. She was previously Vice President, Growth Services, and Senior Advisor, Cleantech, at MaRS Discovery District. She is a recognized leader in sustainable innovation and has extensive experience growing successful companies at the intersection of business and sustainability. She co-founded, grew and profitably sold a renewable energy company, and leverages over 20 years of experience in venture capital, cleantech and sustainability to help build businesses that matter. Jane is a co-founder of the CanadaCleantech Alliance, sits on the board of Clear Blue Technologies International (TSXV: CBLU), is an advisory board member for StandUp Ventures and Amplify Ventures, and is a member of the Expert Panel on Clean Growth for the Canadian Institute for Climate Choices. She is a Cleantech and Energy faculty member at Singularity University, and holds an MBA from Columbia University.
Zeeshan Ali
Zeeshan Ali
Lead Executive, Business Development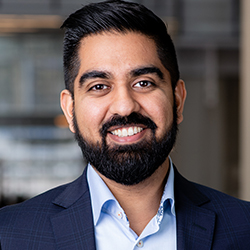 Zeeshan heads engagement with Mission from MaRS corporate partners. He's focused on creating meaningful and sustainable relationships, and helping organizations quickly adopt innovative technologies. Prior to joining MaRS, Zeeshan held a senior position at Algonquin Power & Utilities Corp., a North American diversified generation, transmission and distribution utility with over $12 billion in total assets. He's also worked for Fortune 500 companies across multiple sectors, including transportation and mining, as well as oil and gas. Zeeshan is a Chartered Professional Accountant and Chartered Business Valuator. He holds a degree in commerce from the University of Toronto.