Ridership and revenues of public transit agencies have plummeted during COVID-19. But the health of communities requires efficient means of getting around.
Imagine waking up in Toronto with a hankering for the sort of smoked-meat sandwich you can really only get in Montreal. Imagine heading over to a glittering new departure station, all glass and electronic efficiency, then stepping into one of the vehicles. Picture that vehicle as a cross between a train and an airplane — shaped like a bullet with windows, each pod is magnetically levitated and propelled through a low-pressure, vacuum-sealed tube, held high above the ground on concrete columns. One pod seats up to 50 people and can reach 1,000 km/h, which means you could be at Schwartz's Deli, pounding back brisket, in 45 minutes flat.
That's the promise of TransPod, a Toronto-based company that, in late August, inched closer to making tube transportation (also known as hyperloop) a reality in Canada. The Alberta government announced it would back the development of a high-speed line, which will move commuters between Edmonton and Calgary in just 30 minutes — shaving two and a half hours off a typical commute. "Alberta has the courage to try a bold initiative — something that's quite big and hasn't been done before," says TransPod co-founder and chief technology officer, Ryan Janzen.
This is the time to experiment with something new. Mass transportation has been crushed by COVID-19, as ridership and revenue have plummeted. The consequences of cities with more cars and less transit are huge, with implications for everything from the environment to job access to widening inequality. The health and vitality of our communities depends on thoughtful, creative solutions.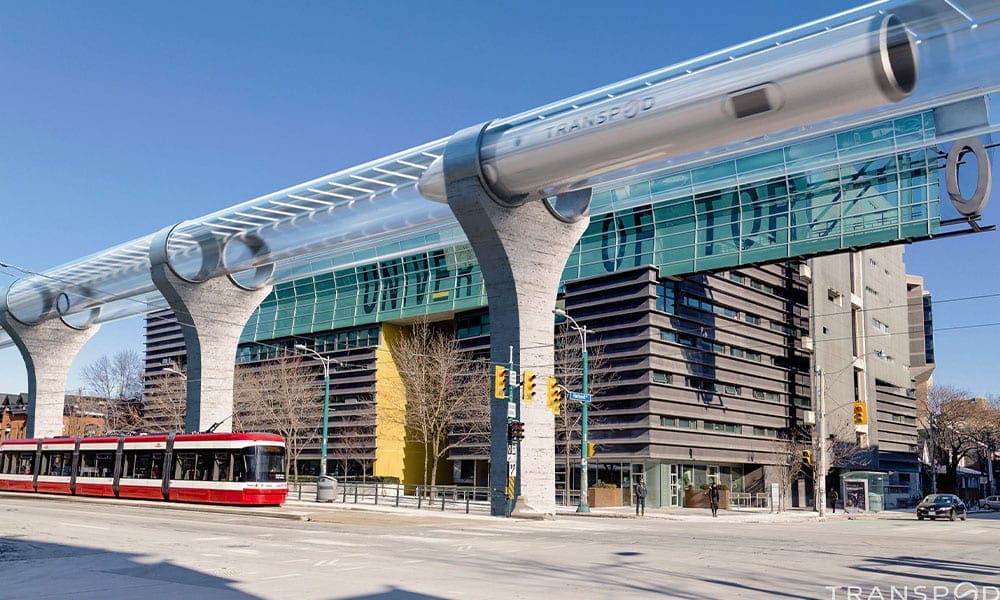 The challenges facing mass transit
When COVID-19 ground the world to a halt, public transport stalled right alongside it: in the first month of the pandemic, transit ridership in Toronto, Vancouver and Montreal dropped by roughly 85 percent, and in capitals like London, Tokyo and Paris, that number was upward of 90 percent. (In Toronto, ridership on the TTC remains down by nearly two-thirds, even half a year later.) The result is an almost incomprehensible shortfall in revenue. At Transport for London, for example, the loss is expected to come to £4 billion this year, while at the TTC, it's working out to $92 million every month — bad news for the least subsidized transit system in North America, where fares cover more than 60 percent of total costs.
Recent research suggests that subways and buses are not to blame for COVID-19 outbreaks: studies done in Paris and Austria could not trace a single cluster of infections back to the transit system. Ridership in Hong Kong fell far less than in other cities, but even there, no outbreaks emerged. Experts chalk this up to a combination of mask-wearing, enhanced cleaning and HVAC systems that turn over air quickly.
Still, anyone who could avoid public transit did so, with dire results. In May, the TTC announced historic service cuts to both main subway lines and more than 120 bus and streetcar routes. San Francisco slashed half its bus lines. Amtrak ended daily service to nearly 500 stations. And in August, New York's Metropolitan Transportation Authority said if it did not receive U.S.$12 billion in federal assistance, it would have to cut 40 percent of its subway and bus service for good, while also scrapping signal upgrades and on-demand accessible vehicles.
But these cuts aren't felt equally: in the States, 60 percent of all public transit riders are people of colour. While white ridership fell by half during the early days of the pandemic, racialized and low-income commuters still reported using transit to get to work. That's, of course, provided they could find a route. Even before COVID-19, "the number one challenge facing the public-transit system in Toronto is accessibility," says University of Toronto professor Margaret Kohn, who specializes in urban theory. "There are large, population-dense areas of the city — areas where recent immigrants and poor people live — that don't have access to transit. That makes it very time-consuming for people to travel to work, meaning economic activities are closed off to those who need it the most."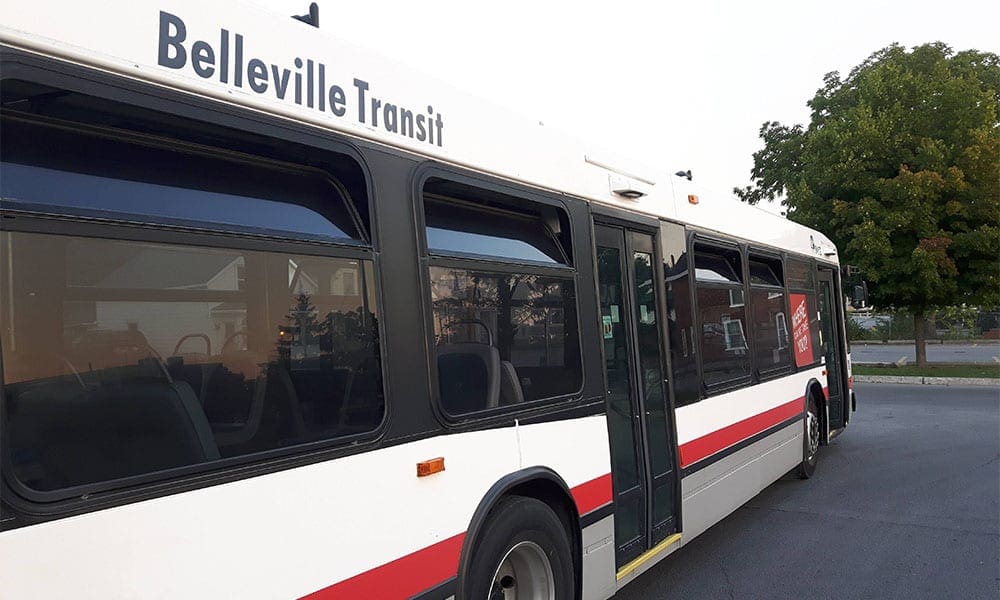 The opportunities for transit
This massive disruption demands new approaches to getting around. There's definitely an appetite: in Canada, sales surged this spring for bikes (both the electric and the analogue kind), while in the States, sales of leisure bikes leapt 121 percent. Montreal closed nearly 200 km of roads to cars, opening them up instead to cyclists and pedestrians, and Toronto launched 62 km of so-called "quiet streets" in nearly three dozen neighbourhoods.
It's a start, though it pales in comparison to plans announced elsewhere: over the next four years, Bogota will add 280 km of bike lanes to the 550 km that exist already, aiming for 50 percent of trips to be made on bike or scooter. Britain is pumping £2 billion into improved cycling and pedestrian infrastructure, with London building lanes and widening sidewalks to accommodate 10 times the number of cyclists and five times the pedestrians. "We see it as so natural that cars get precedence in our cities, especially over pedestrians," Kohn says. But she sees this moment as an opportunity to lean into the idea of making cities more pedestrian- and cyclist-friendly. "I think then there's this virtuous circle: once more people are biking, there's more investment, not just in infrastructure but also in safety, as drivers are more prepared for cyclists."
One company in London, called Snap, proposed repurposing open-topped sightseeing buses into on-demand transport for local workers. Snap might want to look to Pantonium for pointers: the Toronto-based company has had enormous success with its on-demand transit service, which uses a digital platform to take buses off fixed routes and respond in real time to where riders actually want to go. "We're able to do more with fewer vehicles, picking up people within a much larger geographical area," says Richard Blundell, Pantonium's head of strategy.
During a pilot project in Belleville, ridership rose 300 percent, and the number of bus stops covered grew by 70 percent, with the exact same number of buses and service hours. "What we're really trying to do is service people who are cut out of the system and ensure they aren't left behind," Blundell says. "That allows for social inclusion and equity — to reach the people we need to reach and get them to the places they need to get to, so they can participate in the economy." Other cities have taken note: Pantonium has launched in Saskatoon, Regina and Stratford, with ambitious plans for further expansion. "You have buses ready to be used, and transit authorities looking to stretch their budgets," he says. "The timing for this solution is perfect — it's a bit of a no-brainer."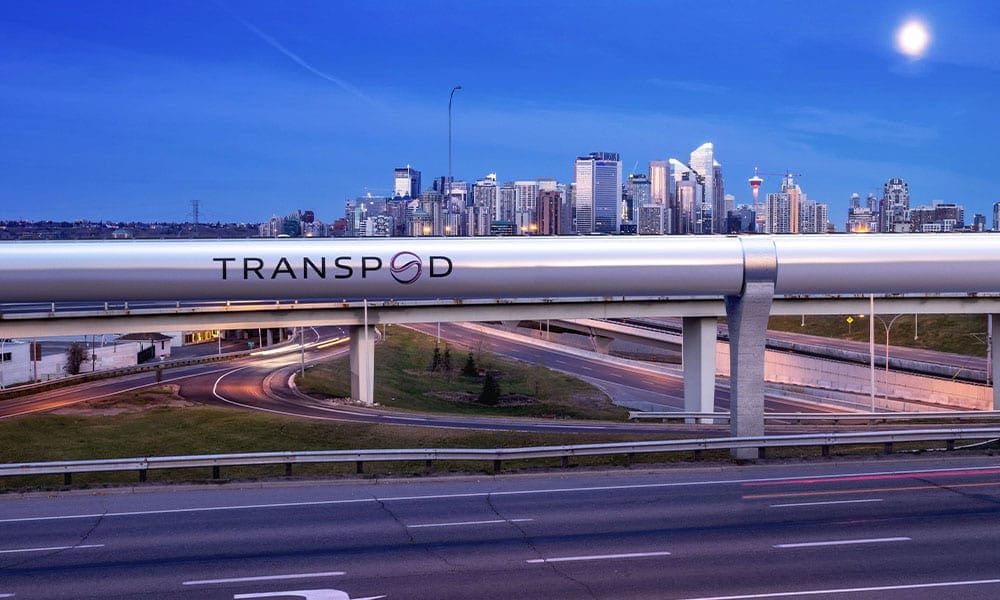 The future of transit
As streets emptied at the pandemic's outset, many creative cities seized the opportunity to reimagine their roads. But some companies were already envisioning a way to reduce congestion and emissions in urban areas — by building highways in the sky for the drones to come. Amazon, Walmart and even Canada Post are now experimenting with drone delivery; within five years, there could be 10 million drone flights worldwide every day, according to Air Matrix. That's why the Toronto company is building a super-precise airspace mapping system for cities, to determine the safest and most efficient routes for a user's drone or fleet. Similarly, Aquarius is working with local governments and companies on an air-traffic-control system for unmanned drones.
TransPod's low-pressure, high-speed transport system also sounds like a futuristic highway in the sky, with pods whizzing past in a soaring tube. It won't be the cheapest of the new transit options. (It might not even be ready in the next decade.) But co-founder Ryan Janzen sees the technology "as easily integrated in a very complex urban environment, in such a way that from the human point of view, it's seamless," he says. A TransPod line is not meant to replace everything; instead, it complements other modes of travel, whether that's bike lanes, subways or regional trains.
"It can take you from low speed to high speed and then low speed again — the sort of diversity of scale you see in European cities like Paris and Berlin," Janzen says. "And it allows for much more serendipitous travel. You can go to Montreal for the afternoon and come home to Toronto for dinner."
At a time when we can all feel so far apart, it's reassuring to imagine exciting new ways that will connect us again.
Want the MaRS magazine delivered to your inbox? Sign up to our newsletter and never miss a story.